Beetle Bailey Goes to the Dark Side in Comic Book Parody
Spencer & Locke, the comic that mixes Calvin & Hobbes with the noir attitude of Sin City, is returning for a second series later this year, and things are going to get even darker than before.
[Roach Riley is] an analog for Mort Walker's Beetle Bailey, in the same way that Spencer and Locke themselves are analogs for Bill Watterson's Calvin and Hobbes. But while Spencer grew up to become a cop — albeit a particularly troubled one — Roach Riley is a former soldier obsessed with revenge after traumatic experiences in the military.
"Half The Deer Hunter, half Heath Ledger's Joker, Roach is only the beginning of Locke's latest gauntlet, as every classic comic strip from your childhood will be fair game for parody in our action-packed sequel."
The Hollywood Reporter has more details and more preview pages of Spencer & Locke 2 #1 by David Pepose and Jorge Santiago Jr.

Only the Lonely Know the Way I Feel
The Comics Kingdom blog asks cartoonists about their solitary careers.
Bill Griffith: "Cartooning is a solitary occupation. It didn't used to be. There are reminiscences by lots of cartoonists from the early-to-mid 20th century about working side by side with other cartoonists in newspaper offices."

above: The Jim Keefe Studios office staff party.
Comics From 50 Years Ago
The St. Louis Post-Dispatch shares comics from July 10, 1968 (a lot of panels).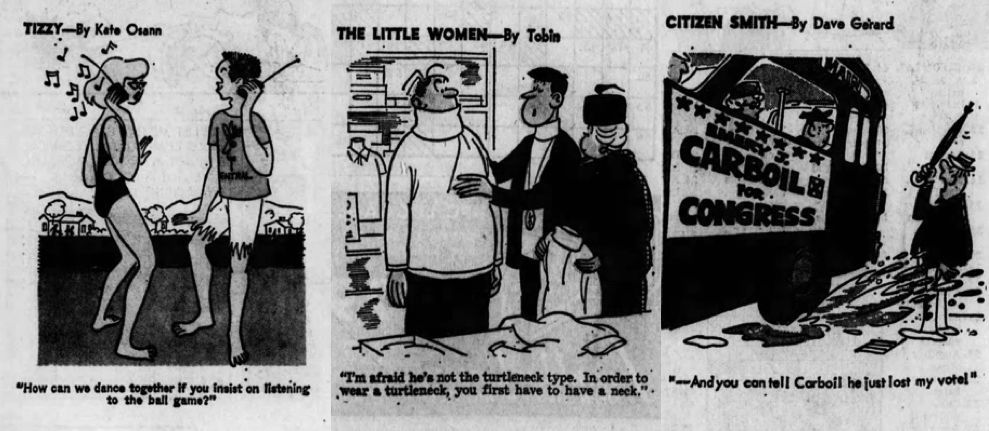 IDW's Dick Tracy: Dead or Alive Preview
More comic strip/comic book crossover. The forthcoming Dick Tracy: Dead or Alive comic book written by Lee & Mike Allred with art by Rich Tommaso and Mike Allred is previewed in its uninked stage by SYFY Wire.

"One of the things I changed right off the bat when going into this project was to up the size that I normally worked at," Tommaso explained. "Dick Tracy is such a dynamic strip bursting with gargantuan-sized cops and robbers, I knew that to draw the comic at my usual size — which is actually very close to print size — about 7 X 11″ — would be a bad move and do this Popeye-proportioned comic a disservice."
NASA and Peanuts Reunited 50 Years Later
NASA and Peanuts Worldwide announced on Tuesday (July 10) a new multiyear Space Act Agreement that provides the space agency the chance to use Snoopy and the other characters created by the late Charles M. Schulz to help promote NASA's future deep space exploration missions and its on-going efforts to engage students in science, technology, engineering and mathematics (STEM) activities.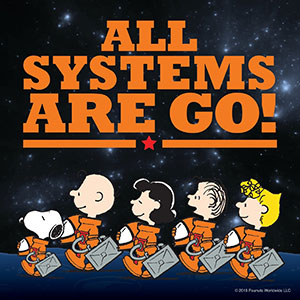 The collectSPACE website has more and from NASA.
Tearsheets
Magazine cartoonist Michael Maslin was in the habit of tearing his cartoons out of magazines and saving them. Then came the Digital Age, and the idea of collecting physical copies seemed so 20th Century.


Michael Maslin regrets.