Artist and cartoonist Paul Miller has passed away.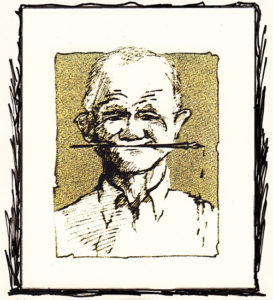 Paul Rader Miller
January 20, 1935 – June 18, 2018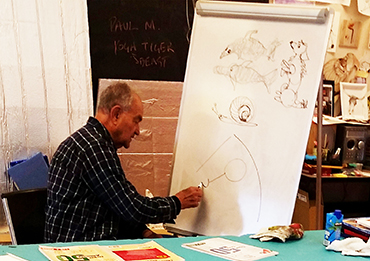 From the Marin Independent Journal obituary:
Paul was a Marine from 1954-56, and a 1958 graduate of UCLA, earning a B.A. and a Masters. His passion was being an artist of many media and styles, including caricatures. He treasured teaching a cartooning course at the College of Marin in the late 1990's, where he was a 42-year faculty member (1962-2004) in the English and Communications departments. Paul was the Marin IJ's editorial cartoonist 1960-'62, was the editorial and sports cartoonist for the Novato Advance newspaper for most of the 1970's; he produced cover cartoons for the Pacific Sun and illustrations for the Tiburon Ark newspapers in following decades. He also had editorial cartoons published in the San Francisco Chronicle, and weekly editorial cartoons accompanying a column called 'Hit It and Quit It' for the-now defunct MoreMarin.com website, a division of SFGate.com.
The Paul Miller website has a nice gallery of his artistry
and he has posted some of his gag cartoons and environmental editorial cartoons on YouTube.