The Chattanooga Times Free Press proudly informs readers that Clay Bennett, their editorial cartoonist, won that divisional award at The Reuben Dinner.

Mark Evanier took a vacation and spent the Friday, Saturday, and Sunday (with a postscript) of Memorial Day weekend in Philadelphia with fellow National Cartoonists Society members.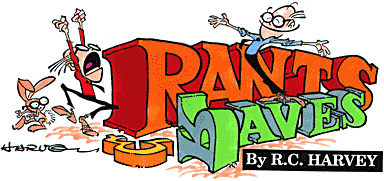 R. C. Harvey was also there and reports with the June 4 entry of his Rants & Raves column.
Bob rants:
At the 72nd Annual Reubens Award Weekend, May 25-26 in Philadelphia, NCS conferred its 15 annual awards, including the Reuben itself for "cartoonist of the year," which went to Glen Keane, a Disney animator. Of the 15 winners, only four— only 4!—were present to receive the accolades of their colleagues. Keane was one. The other three were Mark Parisi and Mike Peters and Pat Byrnes.

But he also raves. Just the introductory section is available for free, the rest is behind a paywall.
But be aware that subscribing will get you The Archive – years and years (going back to the last millennia) of Historian Harvey's essays on comics and cartoonists. Also years and years of his Rants & Raves current events columns about the comic strip, comic book, and cartoon (and related) industries.