First look at the animated Addams Family movie!


Courtesy MGM and Behind The Thrills comes a peek at the upcoming (next year) animated movie feature of Charles Addams classic creation.
Warning: link contains an earworm!
Jules Feiffer Has Never Been Happier
Feiffer expresses great enthusiasm for his latest project, which is something he never imagined would actually happen. A screenplay he wrote some three decades ago, based on characters he devised for his comic strip in the late 1950s, was actually made into a [live action] movie. "Bernard and Huey" opens nationwide Friday, June 8.

Above is a Bernard page from Playboy via Sam Henderson's Magic Whistle.
Another warning: While Jules Feiffer's cartoons are clearly meant for adult audiences, the Magic Whistle link includes Playboy cartoons of an "adult" nature and may not be safe for work.
Back to the Bernard and Huey movie – more information about the movie, other upcoming Jules Feiffer projects, and Jules current happiness in the San Francisco Chronicle article.
Reminder: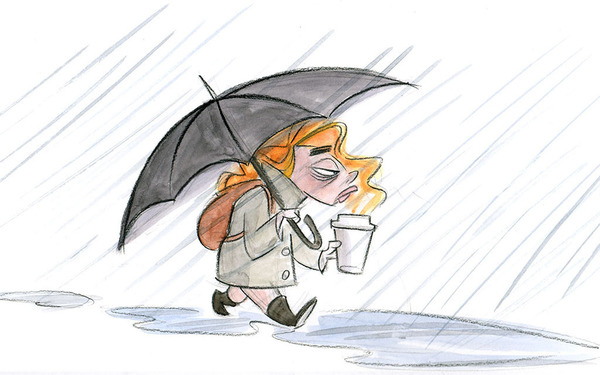 Last week a few places called attention to Mo's second coming, we didn't.
So this week I'm reminding people that the supremely talented Ann Telnaes' weekly (Mondays) comic strip continues with its third issue.
Speaking of The Pulitzers…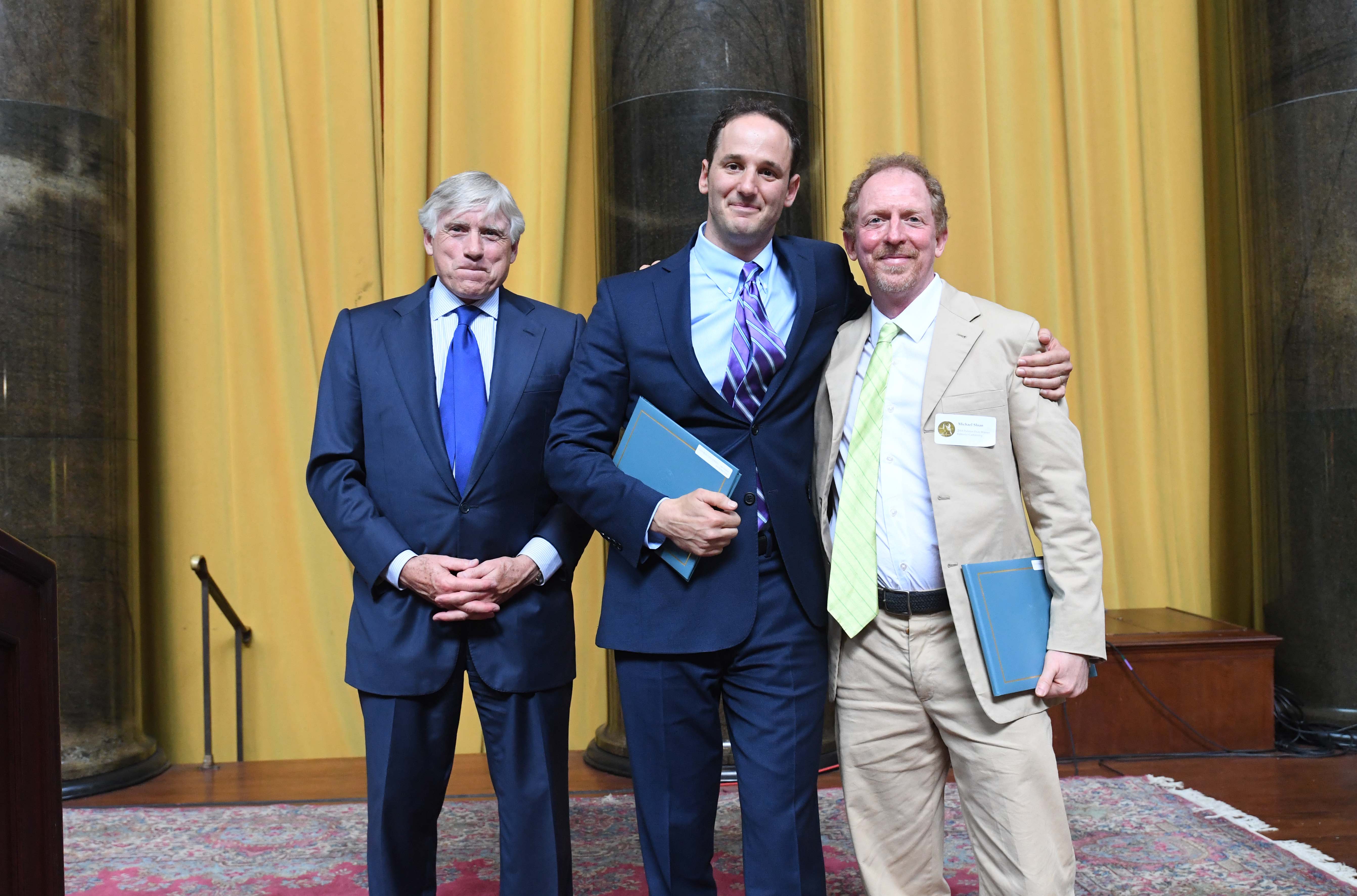 Did we ever show Jake Halpern (left) and Michael Sloan (right) accepting the 2018 Pulitzer Prize for Editorial Cartooning from Columbia University President Lee Bollinger. (Photo: Eileen Barroso/Columbia University)
The above and more photos from the May 30th ceremony at the Pulitzer Prize site.
Here's a book we need.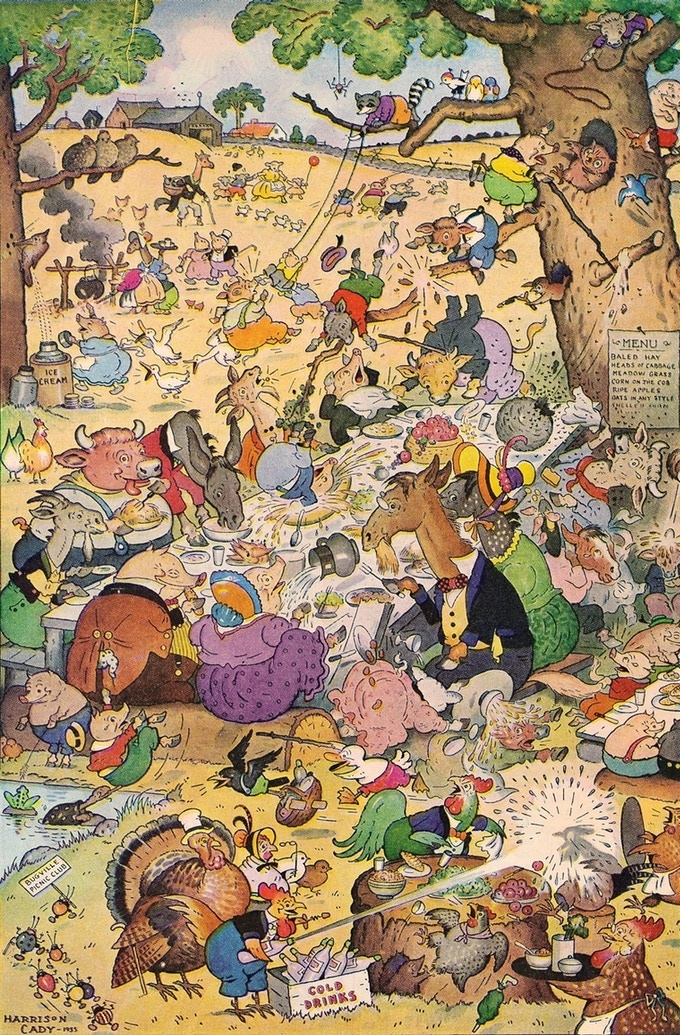 Madness in Crowds: The Teeming Mind of Harrison Cady is a 10" x 14" cloth-bound hardcover volume that clocks in at 176 pages.  It collects work by Cady, one of the eminent magazine illustrators and cartoonists of the early 20th century.  The collection is curated and written by Denis Kitchen, with design by Paul Kepple (designer, The Temple of Silence).
Details at the ICv2 news site.
The Oldest Surviving Animated Films by Sarah Nour.


From Reel Rundown. Part 1 (1892 – 1909) and Part 2 (1909 – 1915).
And finally…This time it's personal.


The newest member of The Daily Cartoonist family!
Virtual cigars for all.